Notice (1024): Element Not Found: Elements/en/header.ctp [APP/qtp_main_libraries/lib/Cake/View/View.php, line 425]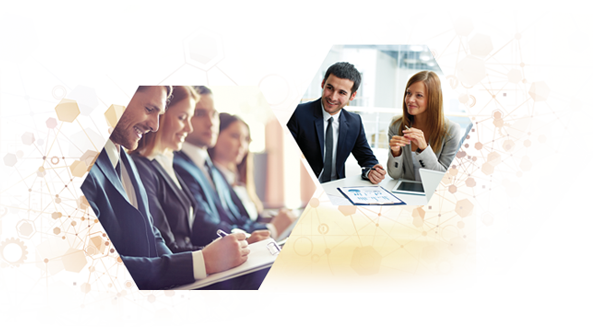 Mission
Be the globally recognized IT consulting company renowned for the value of our services to this sector.
Vision
Be the industry benchmark and key success driver for the IT industry.
Our Values
Commitment

: involvement, active participation.

Communications

: timely information transparency at all levels within

Qualtop

, in their negotiations and internal and external agreements as well as in its operation.

Discipline

: adherence to policies, rules and processes.

Loyalty

: support and respect for each other, we keep our word.
Honesty

: always tell the truth, maintain legitimacy and maintain an ethical work environment.

Respect

: we appreciate and respect each colleague and and never take advantage of each other.

Tolerance

: accepting and respecting differences among peers.
Why choose Qualtop?
In Qualtop understand that continuous improvement efforts are sometimes perceived with uncertainty, and in some cases even with some trepidation, so our methodologies have been specifically designed to mitigate the underlying causes of these negative perceptions.

The benefits of our methodologies are:
Cost reduction: reduce time consuming processes and minimize errors.
Structure IT activities according to the best practices recognized nationally and internationally.
Work in a more orderly manner, improving teamwork and productivity.
Increase the organization's capacity to anticipate the most common business problems: product/service delivery, profitability, customer expectations.
Our Consultants have over 150,000 hours of accumulated experience in over 300 projects successfully implemented. Our approach is to understand the business processes and objectives of our clients to develop and implement a work plan to align both to meet their goals.
Present in: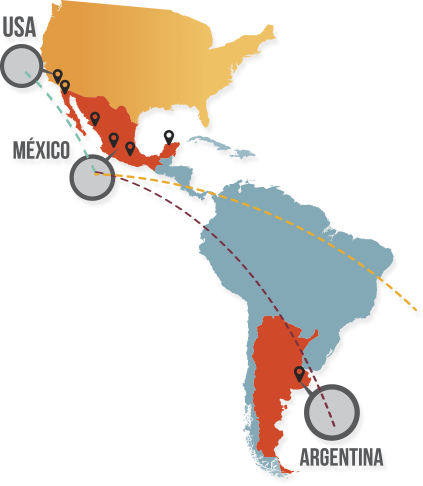 Guadalajara
Ciudad de México
Tijuana
Culiacán
Mérida
Buenos Aires
San Diego
Partnering with: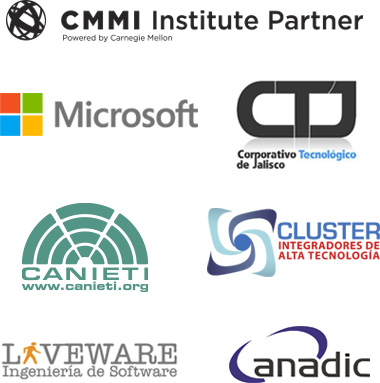 Service Delivery Model
Ideas and Resources
Qualtop's knowledge base has been created especially to provide material and human resources, training
and to provide a platform for the creation of technology-based Start-Ups.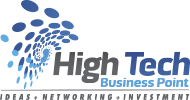 Qualtop has created a business community to search for products and prototypes based on technology, (existing and proven), which have the potential to become the basis of a new business entity that generates employment, social welfare and profitable results.

This program allows collaboration with Qualtop Academy for training of highly-skilled PROFESSIONALS helping them be productive immediately. Students affiliated with the Qualtop Academy must be project leaders in process improvement.
>Course and Workshop Calendar
>Research at the University of Baja California
>Research Conducted at CIAT
>Portal news updates (with meetings, events, news, customers)
Notice (1024): Element Not Found: Elements/en/connect.ctp [APP/qtp_main_libraries/lib/Cake/View/View.php, line 425]
Contact

Qualtop Mexico
Headquarters Jalisco
Tel.: +52 (33) 3030 7348
López Mateos Sur 2077
Centro del Software Of. Z-22
Guadalajara, Jalisco

Office D.F.
Tel.: +52 (55) 5211 9757
José Alvarado #25
Col. Roma Norte C.P. 06700
Del. Cuauhtémoc, México D.F.

Office Tijuana
Tel.: +52 (664) 380 6152
Blvd. Gustavo Díaz Ordaz 12415
BIT Center Tijuana, Of. AC-7
Tijuana, Baja California

Office Sinaloa
Tel.: +52 (667) 264 0316
Blvd. Pedro Infante #2911
Edificio CountryCourts, 4to. piso interior #402 A
C.P. 80020, Culiacán, Sinaloa


Qualtop Argentina
Office Yucatán
Tel.: +52 (33) 1411 0776
Colonia Altabrisa #418 18G, C.P. 97130
Mérida, Yucatán


Qualtop Argentina
Office Buenos Aires
Tel.: (153) 23 75 561